People who like to eat food like to travel to different countries to try the most delicious food from other places. When you travel to foreign countries and learn about their customs, you can taste various kinds of food, which can be a fun and exciting experience. You must try these delicious foods worldwide to experience the traditional tastes. Discover delicious and effortless food options to enjoy while adventuring in new places.
Different individuals have preferences for various types of food; however, some foods are regarded as the top choices globally. When will you try new foods from other countries on this list, if not now?
1.Spanish Paella
It's not surprising that Spain can make yummy seafood meals. Spanish paella is a famous rice dish that first came from Valencia. You should taste and try it out. If you are a meat, herbs, or veggie freak, you will mark this dish as ten on ten! Preparing takes a while, but it is delicious and has lots of protein to nourish your body.
It is a yummy meal made by cooking rice and vegetables in a pan with your favorite seafood or other meat. Then, they add spices and herbs to make the food taste delicious. Believe it or not, it tastes perfect and melts in your mouth like savory cotton candy.
2.Pakistani Chicken Biryani
This traditional dish from Pakistan is a blend of chicken cooked in the yummiest spices and rice; everything is layered perfectly. Biryani is a tasty food that comes from Persian cooking. It is famous for using fancy ingredients and looking pretty in color. Biryani is made from special basmati rice that gives the dish a fantastic aroma and fresh look, where every grain of rice is separate from the other.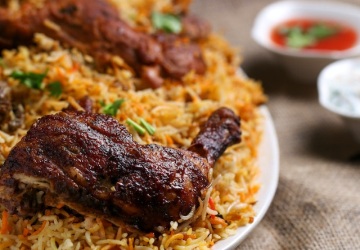 Adding lots of lemon juice on top of these layers, green chilies, and some saffron mixed into water is preferred. This fantastic final touch to the biryani is the core step that makes it super aromatic and yummy!
3.Greek Moussaka
This yummy meal is often made in Greece and has the same fantastic taste as the country's famous food. Moussaka is a tasty food made with cooked eggplant or potatoes, minced meat, and veggies piled on each other. The meal is covered in a creamy sauce called béchamel and cooked until it becomes a delicious golden-brown color.
4.Italian Pizza
A lot of people love Margherita pizza from Italy. The sauce on the pizza tastes delicious and has a nice kick that everyone likes. The crust's surface is soft and crispy, while the mozzarella cheese is gooey.
You can put extra things on top of the pizza if you want. But, if you put basil leaves, the pizza will taste like an authentic Margherita pizza.
5.Bibimbap of Korea
This Korean bibimbap is a unique and delicious meal that can introduce you to and teach you about Korean cuisine. It may take some time to collect everything, but it's valuable to work hard.
The sauce tastes delicious, and you'll want to pour it on your other foods too. The food consists of tender and delicious steak and a variety of tasty vegetables.
6.Thai Pad Thai
This recipe mixes salty, sweet, and tangy tastes, just like you might expect from Thai food. With the yummiest noodles filled with flavor and smoothness, chicken is served instead of any other meat; the chicken serving is the very reason people love it the most.
7.Scottish Scones
These tasty snacks taste delicious. You can make them more accessible, and they will taste delicious. This recipe needs currants or raisins as an ingredient. They add a yummy and a touch of tanginess to the scones, making them taste tasty.
8.Mexican Chiles en Nogada
Chiles en nogada is a delicious meal that symbolizes the three colors of the Mexican flag: green, white, and red, making it one of the most patriotic dishes worldwide.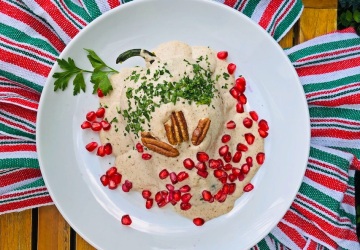 To complete the dish, scatter pomegranate seeds on the surface. This dish has all Mexican flag colors, including the red on the top. This delicious meal is one of the most delicious and unique food.
9.Japanese Sushi
Making Sushi is considered to be a highly esteemed occupation in Japan. Sushi chefs, known as itamae, undergo extensive training to feel proud of their job. The result is a delicious and beautifully presented dish with fresh fish, seaweed, and rice.
Sushi in Japan is unique compared to Sushi in other countries. This food is delicious and one of a kind, so it is worth going to Japan to try it. Japanese food is prepared with great care, just like everything else. The most important and easiest step of making Sushi is its rice.
10.French Confit de Canard
This famous French meal is usually made by cooking on a grill or pan. It is often eaten with a salad or roasted potatoes. This food tastes delicious, so you should visit France specifically to try it.
This food is one of the top choices in French cooking. The meat is flavored and kept fresh for a long time, and it is cooked in its fat to make it delicious and juicy. They use all of the ducks in this recipe.
Conclusion
Learning about the traditions and customs of new places can be fun, enlightening, and enjoyable. Traveling is an excellent experience because you can see and do many exciting things. Whether you enjoy trying new things or only have specific food preferences, there are dishes from different countries that you will surely enjoy. People from different cultures want and value the food they grew up with.