Traveling across the world offers the unique opportunity to get a chance to taste the traditional drink of that region. If you are adventurous by nature and often get a chance to visit different places around the globe, then this guide is for you. Here we share some popular places due to their traditional drinks. So, make sure you don't miss out on the opportunity.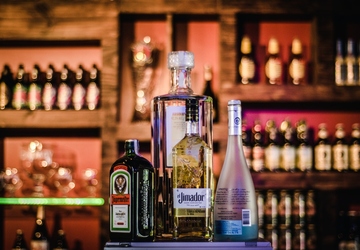 Top 10 Drinks That You Should Taste At least Once
Every country and every region has a traditional drink that people use to serve their guests as a warm welcome. Here are going to list 10 drinks from different lands of this world; every drink tells a different story!
1.
Sake – Japan's Rice Wine
Japanese offers a welcoming beverage to their guests made up of rice known as Sake. Sake has its own story and holds a legend behind its culture. Sake is commonly used on special occasions and events held in Japan. The drink is quite seductive and full of aroma. This rice wine varies from dry to sweet flavors, each with its addiction level. Visiting Japan missing its traditional rice wine will not be a good idea.
2.
Tequila – Mexico's Spirit
Tequila is quite famous in the region of Mexico and, because of its culture, is famous globally. It is brewed with the help of the "Blue Agave plant," which grows on the land of Mexico. Tequila is a pretty strong drink, and the best part about this drink is that its taste never remains the same. Sometimes it is too fruity and tastes average, but it always hits like hell.
Tequila is offered with a slice of lime on top of it with a minimum amount of salt. Besides drinking Tequila alone, sometimes it is combined with other cocktails drinks like Margarita to double the fun.
3.
Guinness – Legendary Stout
There is no substitute for this rich, dark lather beer which can only be found in the lands of Ireland. Guinness is Ireland's traditional and legendary beer commonly served on high tables. The bear has a unique taste and fragrance, like coffee beans, roasted malt, and a bit bitter. Guinness has a long history in the lands of Ireland. If you are a beer lover and often drink on special occasions, then there is nothing better than this Guinness, which can teleport you to a magical place.
4.
Caipirinha – A Refreshing Cocktail
One of the most tasteful and refreshing drinks from Brazil that is widely served across the land is Caipirinha. Caipirinha is a cocktail that is also loved by most visitors to Brazil. This drink is made with the help of a Brazilian spirit, cachaçama; lime and sugar are added later.
Sugar is added to make it taste sweet because pure cachaçama can make it taste citrusy. Caipirinha is not a drink that should be served in ordinary glass in Brazil. It is presented in shot glasses with lime on the edge.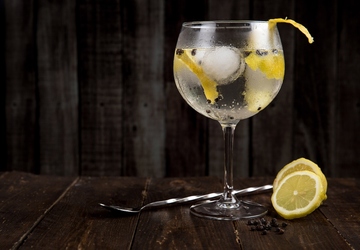 5.
Pisco Sour – Peru's Classic
A classical form of the cocktail served on the ground in Peru is known as Pisco Sour. The main ingredient of Pisco Sour is a type of brandy made locally in Peru, along with brandy Pisco Sour includes a special syrup, lime juice, and Angostura bitters. Lime juice and white eggs are added to Pisco, and then it is shaken by the machine powerfully to create a frothy texture. Once the cocktail of Pisco is made, at last, Angostura bitters are added for the topping of the drink.
6.
Chai – India's Spiced Tea
Are you planning a trip to southern Asia? To visit India, you will be served a hot cup of tea locally known as chai. Chai has a delightful taste, utterly different from any other type of drink available worldwide. Chai is made up by using aromatic black tea leaves that contain rich flavors and comforting qualities.
The main ingredient of the chai is black seeds extracted from tea leaves. After that, these seeds are added to milk; to give it a sweet taste, people add honey or sugar.
7.
Mojito – Classic Rum of Cuba
Mojito was originally generated from the lands of Cuba. In recent years, Mojito has gained so much popularity that it is now available in many countries. However, no one can still beat the original Mojito's taste. Initially, Mojito is created with fresh leaves; sugar and lime are added later to make it fragmented. Mojito is commonly used on hot summer days, and the original Mojito's taste is unexplainable. So, visit Cuba and feel it yourself.
8.
Mulled Wine – Europe's Winter
Mulled wine has deep roots across Europe and has entertained people for centuries. Mulled wine is pretty fragmented and used in cold days of winter. This wine helps you to stay warm on cold days of summer. Mulled is made by heating the old red wines and adding the ingredients like orange peel, cinnamon, and cloves. In most European states, it is treated as a festive drink used at events.
9.
La Fée Verte – Absinthe
Absinthe is a very strong drink and contains a high amount of alcohol. This drink is also known as "Green Fairy Or la fée verte " because it makes your mind unconscious and lets your tongue talk about dreams. Until 2005 it was banned in the USA, but now it is available in liquor stores nationwide. As la fée verte can create an illusion and hallucinate a person, drink at your own risk, It is way more robust than any other wine.
10.
Mate – Herbal Infusion
Mate is a soft herbal drink that has a special place in the heart of the people of Argentina. Mate is also known as the "Drink of Friendship." The drink is made with the help of the Yerba mate plant that grows on hot days near hot water. Mate is not only a formal drink; it is also an energetic drink and prevents you from heat strokes in summer.
Conclusion
In this article, we have talked about the top 10 drinks worldwide. Some are perfect for everyone, and some drinks are only preferable to those who can handle high amounts of alcohol.