It's a dream for food lovers to be part of the food festival held worldwide. These food festivals bestow delightful cultural experiences and a stunning environment to create a perfect memory for the foodies.
In this article, we will share some of the most crowded and awaited food festivals held yearly to keep the charming food tradition alive and share their historical food taste with people worldwide.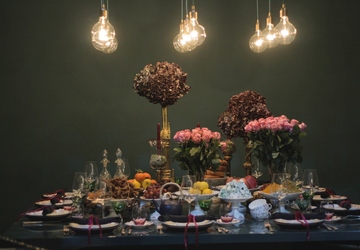 Top Food Festivals That You Don't Want to Miss
The world is full of wonders, surprises, and amazing food to try and relish. These food festivals are the most significant present for food lovers. Here are some places that you should visit and enjoy this food festival before its too late
1. Taste of Chicago – USA
America's most awaited food festival is the "Taste of Chicago." This food festival takes place in Grant Park, and almost 2 million people gather here worldwide. In this food festival, you will see every dish, from classical Chicago tastes to worldwide famous dishes primarily served at special events.
People also make themself comfortable by having a variety of desserts. At this festival, there's no chance of being bored because you will be enjoying live entertainment, shows, and other outdoor activities to do while you are there.
2. Melbourne Food and Wine Festival – Australia
In Australia, every year, people celebrate the annual food festival called "Melbourne Food and Wine Festival." This festival represents Australia's oldest tradition and the original taste of food and wine. This food festival mainly focuses on how the food is represented.
At this festival, you will double your fun by interacting with fun games, participating in food-tasting events, meal demonstrations, and much more. And one thing more is that you will get a lot of different wine flavors at this festival. At Melbourne Food and Wine Festival, not only locals are invited, but people from the outer part of Australia are also most welcome here.
3. Salon du Chocolat – France
In your childhood days, have you ever imagined a fantasy land in which everything is made up of chocolate, and you just keep eating it? If yes, then your dream has come true. At the end of the year, France holds a food festival event, "Salon du Chocolat."
Where every food item is made from chocolate, people participating in this festival also make stunning sculptures from pure chocolate. In this chocolate festival, you will be experiencing different types of chocolate, from milky white to dark, and every shade of it.
4. La Tomatina – Spain
Food fighting with your friends sounds cool, isn't it? So why not take part in "La Tomatina"? This food festival takes part in a small town in Spain named Bunol. At this festival, people throw tomatoes at each other. This festival is held on the last Wednesday of August. La Tomatina is an old tradition of the Spanish people to keep their spirit free of anger. The more you throw tomatoes, the more you lose your anger and double your happiness.
5. Okinawa International Festival – Japan
If you want to learn about Japanese culture and the tradition of their people in a single day, don't miss out on this Okinawa International Festival. This festival takes place at the end of the year.
At this food festival, you will taste their food and get familiar with their history. Along with the vast food menu on the streets of Japan, you are pleased by watching their traditional dance, the taste of music, and many more outdoor activities to keep you engaged the whole day without even noticing the time. At Okinawa International Festival, you will see every color of Japan.
6. Macau Food Festival – China
At Macau Food Festival, you will taste all cuisine from around the world. Although Macau Food Festival is famous for its Chinese food tradition, it is not limited to it. Every year China is full of people from around the globe who are part of this food festival. As Chinese people participate in the festival to represent their food tradition, they also focus on side entertainment and other outdoor activities to keep the people entertained and engaged.
7. Galway Oyster and Seafood Festival – Ireland
Galway Oyster and Seafood Festival is known for showcasing unique and traditional food items. This food festival holds the riches and heritage of Ireland tradition. Suppose you are a food lover and want to experience the different varieties of seafood. In that case, Galway Oyster and Seafood Festival is the only event that can fulfill your dream of never-ending seafood dishes.
8. Pizzafest – Italy
Pizzafest festival is a gateway to the heaven of Pizza, not some ordinary pizza, but original Pizza originated in Italy. This Pizzafest festival takes place in Naples, and all pizza lovers worldwide are welcome to be part of it and make a memorable day for them and Italy. At this festival, you will get a chance to eat a variety of different pizzas that you never tasted in your entire life.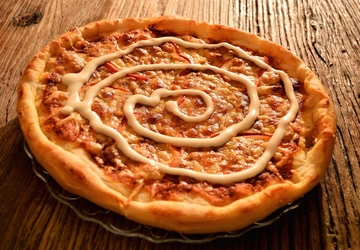 9. The Great British Beer Festival – UK
Who wants to get drunk? We all do at a place where beer and wine don't end. In the UK, each year, people celebrate the "Great British Beer Festival," in which more than 1000 different types of beers and spirits are introduced. Music and, classical, traditional dance are also added to make the day even more magical. No matter what type of beer lover you are, in the event, you will get a variety from hoppy IPAs to traditional cask ales.
10. Ubud Food Festival – Indonesia
Imagine yourself in Bali and having a fantastic meal while enjoying nature and elegant landscapes. Isn't it just fantastic? So why not turn your dream into reality by visiting Indonesia and being part of their "Ubud Food Festival"? At this festival, you will dive into the ocean of Indonesian cuisine and have the world's best cuisine experience.
Eat Your Heart Out!
Attending the food festival is a great way to experience the different continental dishes and make that time memorable by participating in activities. In this guide, we have shared the 10 best food festivals you should attend at least once in your lifetime.